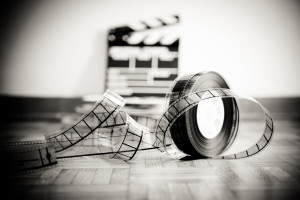 When Randall Dang is not in the accounting office, he is enjoying pop culture like the rest of us. Did you know that he is a big fan of Woody Allen standup? Each year around this time, Woody Allen provides the public with his latest creation. This year, the movie is called Café Society, and it is about a young man who is trying to make it in the movie industry back in the 1930s – Woody sometimes isn't the most creative when it comes to developing a story. No matter what's going on in the summer, you can usually count a Woody Allen film, and you can usually count on a rankings list from various publications too.
What is your favorite Woody Allen film? As a big fan of all his work, Randall Dang would find it tough just to rank them in order, but here are five that would surely make the top of the list:
Annie Hall: You can't have a Woody Allen list without Annie Hall. This is the movie that earned Allen the highest accolades; it even beat Star Wars for the Academy Award. If you want to get into Woody Allen, you start with Annie Hall.
Hannah and Her Sisters: There are so many great performances here. Dianne Wiest and Michael Caine both won Oscars in the Best Supporting categories.
Crimes and Misdemeanors: This one's a little darker, but it offers a great lesson in philosophy and ethics. Martin Landau plays the optometrist who plays with death in this Academy Award-nominated film.
Purple Rose of Cairo: In this movie, a character in a movie simply walks out of the movie and begins a courtship with a lonely housewife. The movie is set during the Depression and is a good satire on McCarthyism too.
Everyone Says I Love You: A Woody Allen musical? Don't worry it's good. The dance number at the end is one of the best moments in film ever.