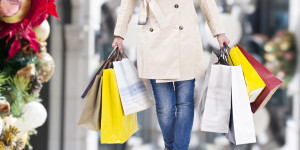 Can you believe that we're in the middle of September already? This means that the holiday shopping season is just around the corner. In the United States and Canada, many businesses will need a strong shopping season in order to call it a successful year. Unfortunately, there are some things that businesses can't control. For example, it was a really warm shopping season last year in many parts of the United States, which hurt the sales of many seasonal products and apparel. However, there are many other things that businesses can control:
Hire a Professional Accountant like Randall Dang:  If you are running a small business, you may have a lot on your plate right now. This could make it extremely difficult to run the books as well. Hiring an accountant like Randall Dang to handle CFO services temporarily during the holiday season may be necessary if you can't afford to hire an accountant full-time. An accountant can handle the bookkeeping, so you can concentrate on other pertinent matters.
Conduct Last Minute Website Testing: Let's face it: e-commerce represents an excellent sales opportunity for businesses of any size. More people shop online on their laptops or mobile devices than ever before. You will need to make sure your website enjoys 100% uptime and is secure to ensure it can handle the busy shopping season. Be sure to do some load testing, review the content on your site, and check the security credentials on all pages to make sure there aren't any surprises late in the shopping season.
Make Sure Your Customer Service Team Members Are Customer Service Ninjas: Whether you're the customer service team or you've hired some seasonal help to meet demand, good customer service training is essential this time of year. Conduct new training, simulate real-life potential customer service situations, and maintain a strong social media presence to make sure your customers' needs are met in this crucial time of the year for your business.