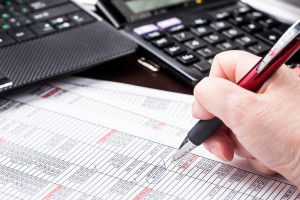 "Should I hire an accountant?"
It's a question many entrepreneurs ask themselves. Since owning and operating a business requires many expenses, it's understandable that business owners are rather cautious when it comes to making decisions that will have a big financial impact. But this is exactly why you should hire an accountant. An experienced accountant can ensure your money is being spent wisely and offer expert insight on your business' financial status as your company flourishes. So, when should you consider hiring an accountant for your small business? Reputable and highly experienced accountant Randall Dang offers the following instances:
Writing a Business Plan

A business plan explains and illustrates the vision you have for your business. In order to achieve that vision, you need a business plan that is realistic and likely to succeed. An accountant can assist with the financial analysis in your plan. This includes data for financing your business now, what will be needed for future growth, and an estimation of your operating expenses.
Determining Your Company's Legal Structure
Businesses have different legal structures, which are determined by a number of factors. An accountant can explain the different legal business structures available and help you choose the one that best fits you.
Tracking Finances
If you start to feel like you're having trouble keeping track of finances or you realize your budget is falling short, an accountant can take a look at your finances and help you get back on track. Randall Dang explains that an accountant can also measure key business metrics, such as salary ratio and employee payments to total revenue so you can see how these numbers change over time.
You Have to Deal with the Government
No one likes to deal with the government, especially when you have a business to operate. This is when an accountant can especially be helpful. They can help by interacting with the government and dealing with things such as complete and file the required legal business documents, prepare annual statements of accounts, handle payroll and ensure all employees' tax codes and payments are recorded correctly, and more.
Applying for a Business Loan or Overdraft

Should you need to take out a business loan or overdraft, an accountant can help you improve your chances of getting one. Having an accountant can demonstrate to banks and lenders that you are serious about your business.